Unity Healing addiction recovery center in Southlake, Texas features modern, fully-equipped facilities and dedicated staff members who are focused on helping clients recover from substance abuse. We offer comprehensive rehabilitation programs that are tailored to each of our clients so they can get the most out of the time they spend with us. Clients can also rely on us for a wide range of specialized services that help them overcome substance dependency and achieve long-term, lasting results.
At our Southlake addiction treatment facility, the physical and mental well-being of our clients is always a top priority for us. We want our center to be a safe and comfortable place for everyone involved. We strive to create a calm and productive environment, where clients can focus exclusively on successfully pursuing an addiction recovery program.
The Positive Community at Our Drug Rehab Centers
People going through rehabilitation for their addiction need support from others who actually understand their experiences. We foster a sense of community at our Southlake addiction recovery facility, so clients have an extensive network they can rely on when discussing their personal challenges and concerns. Our recovery programs feature many opportunities for group counseling, which allows all participants the opportunity to communicate with others and vent their struggles.
Clients also benefit from one-on-one sessions with trained and experienced staff members who understand the difficulties and frustrations that often arise during rehabilitation. Our staff consists of caring professionals who always keep the best interest of our clients at heart. They do their best to ensure everyone has a positive, beneficial experience while they pursue recovery at our programs.
Managing Mental Health at Our Substance Abuse Treatment Facility
Dual diagnosis mental health treatment is a staple practice at our Southlake drug rehab facility. Many people struggling with addiction also suffer from unidentified or untreated mental health concerns, which can seriously hamper rehabilitation efforts. That's why we work with clients to identify potential mental health concerns and encourage them to seek the advice of a trained professional on managing these conditions.
Safe, Supervised Detox Procedures
Many of those seeking to overcome their substance dependency find that the first few weeks can be the most challenging part of the process. The initial period of rehabilitation can be stressful both physically and emotionally, which makes it difficult to see it through. We help clients at our addiction treatment center in Southlake overcome this hurdle through supervised detox.
Having trained professionals on hand during the early stages of detox can greatly reduce the risk of relapse. It can also make the process much safer for the client, who has ready access to expert counsel and amenities of a cutting-edge facility. Supervised detox is an essential part of initial addiction recovery that can be invaluable to those still in the grips of addiction.
Complete Rehabilitation Services and Aftercare
The process of rehabilitation can be a long and complicated one, but the effort is well worth the reward. Unity Healing drug detox clinic is dedicated to helping every single one of our clients through tailored programs that are customized to fit their unique needs and situation. We take the time to understand each client individually so we can find the best way to help them move forward with their lives.
In addition to various programs, activities, and counseling opportunities, we also offer various aftercare solutions that encourage clients to stay on the right path in the years ahead. Our support network doesn't end when clients leave our facility. We are available to work with clients long-term to provide support on an as-needed basis so they can continue to live free from addiction.
SOUTHLAKE, TX

---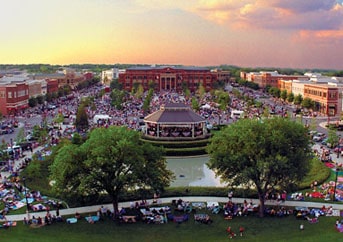 ---
Southlake TX 76092
SEND US A MESSAGE

---